CERTIZENS: Certifications of Citizenship in Africa
The CERTIZENS Project focuses on the logics, policies and practices of different regimes of citizen classification, certification and identification in selected African contexts, and their multi-layered effects both on processes of state making and citizen making.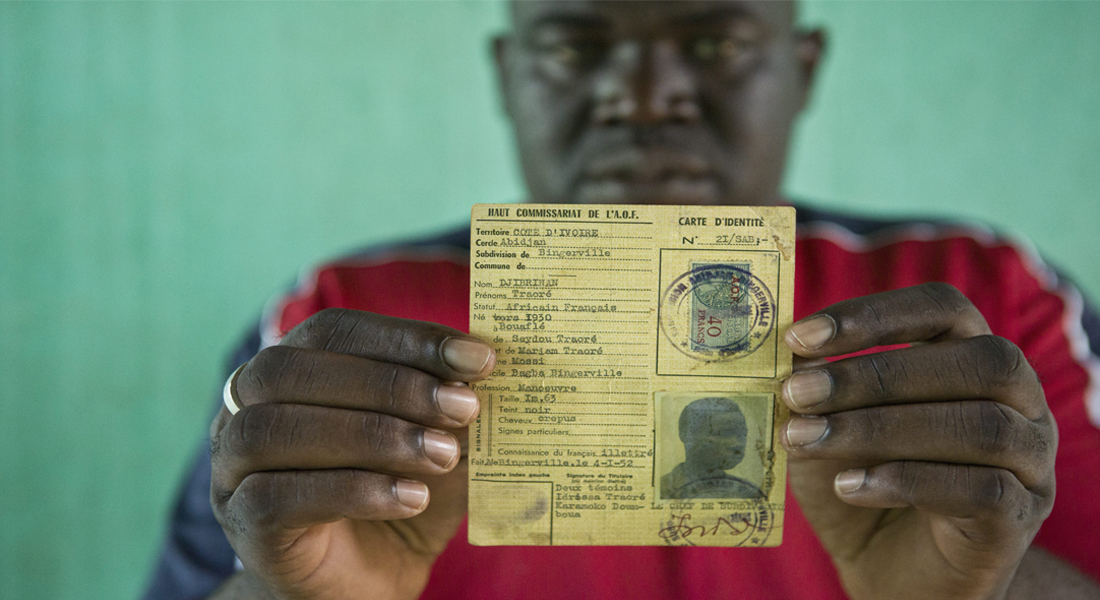 From passports to voter registration, accessing healthcare or getting a SIM card, ID documents are indispensable to everyday life. On the African continent, the number of people living without legal ID documents has reached an epidemic scale: they make up 50% of the estimated one billion people living worldwide without formal proof of identity. This is garnering increased attention both globally and nationally, not least through the Sustainable Development Goal 16.9, 'legal identity for all' by 2030.
With Ghana and Uganda as case countries, CERTIZENS addresses the multiple, inter-related dimensions of systems of citizen/ship classification, certification and identification by addressing four arenas – international, national, intermediate and intimate. Within the international arena, it examines evolving 'global' policies promoting strategies and technologies for identification and certification for development, and their articulation with national regimes. Nationally, it explores historical and contemporary forms and practices of these systems in relation to differentiated citizens. The intermediate arena examines selected bureaucracies of certification, and state-citizen encounters within them, as well as the changing materialities of ID documents, including rapid shifts towards digitalization. At the intimate level, CERTIZENS goes in close to investigate personal, lived effects within local settings.
Investigating these relational arenas simultaneously in Ghana and Uganda facilitates productive comparative analyses as well as in-depth understandings of complex national realities. However, given a global context in which governments and private sector actors are increasingly engaging with the 'identity for all' agenda, CERTIZENS has theoretical, policy and practical relevance well beyond the African continent.
CERTIZENS publishes a quarterly newsletter to connect scholars and practitioners working on ID systems in diverse global contexts.
You can read past issues of our newsletter below and sign up via the form on this page.
NEWSLETTER ISSUES
Issue 7 (December 2022): Year-end and challenges ahead
Issue 6 (September 2022): Certifying Citizens at the Ghana-Togo Border
Issue 5 (June 2022): Launching the CERTIZENS Podcast 
Issue 4 (March 2022): How People Are Excluded from ID Systems 
Issue 3 (December 2021): Annual Meeting in Accra 
Issue 2 (September 2021): Recognising Denkyira belonging in Ghana
Meet the CERTIZENS researchers 
Milcah Abasabyona – Project title: Intimacies of Identification and Lived Citizenship Among the Ghetto Youths in Kampala 
Isaac Owusu Nsiah – Project title: Intimacies of Identification and Lived Citizenship Among the Fulani at Agogo
Listen to the CERTIZENS podcast 
Subscribe to the CERTIZENS Newsletter