Religion, Modernity, and Cultural Heritage:
The Legacy and Sustainability of Moravian Christiansfeld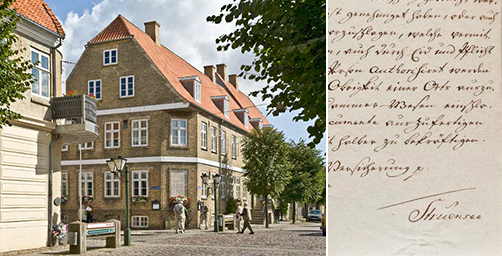 An interdisciplinary research network dedicated to Christiansfeld.
Christiansfeld represents a unique opportunity to study the continuous and complex entanglement of religion and modern Nordic society as it is being formed, including urban design, industrialization, musical and literary expressions, heritagization, everyday life, and forms of social and individual subjectivity.
The network investigates new perspectives on religion and cultural heritage on the basis of empirical material from UNESCO World Heritage site Christiansfeld. It brings together researchers from different fields and institutions in order to stimulate and coordinate interdisciplinary, international research, and to facilitate further funding applications, in order to enable new and deeper investigations of the unexplored material.
The material from Christiansfeld is of a very high standard, well preserved, and includes, for example, archival documents, printed texts, architecture, paintings, music, and designs from the past to the present day, along with potential ethnographies and investigations of practices. It is multi-faceted and well defined, as it stems from one, single place.
The material also invites multidisciplinary inquiries, as it can be studied within different disciplines, for example architecture, church history, cultural studies, design studies, ethnology, gender studies, history, law, literary studies, minority studies, music, pedagogy, and political history. Therefore, it can create synergy and cross-disciplinary discussion, with Christiansfeld working as a paradigm for future research on the complexity of religious heritage.