25 March 2019
Marie Curie grant for new research in faith-based farming
GRANT
Swedish researcher Hans Olsson receives a Marie Skłodowska-Curie Action Grant allowing him to carry out his research project about the religious network 'Farming God's Way' in a post-doctoral position at the Centre of African Studies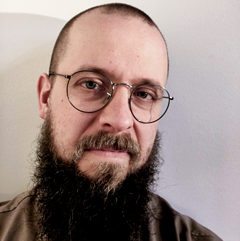 The project 'Farming God's Way: Cultivation and religious practice in contemporary South Africa' explores the promotion of faith-based farming within the Pentecostal/Charismatic Christian network called "Farming God's Way".
Due to a generous Marie Skłodowska-Curie Action Grant Hans Olsson will be able to carry out his project as a post-doctoral researcher at the Centre of African Studies with Associate Professor Karen Lauterbach as his supervisor. Hans Olsson will start his post-doc position at the centre on the 1st of August 2019 and three years forward.
Situated against challenges of food security, environmental decline and climate change in South Africa, the study uses ethnographic inquiry to examine the promotion of faith-based farming as a sustainable way of cultivating land and how farming reflects a space where ideas, norms and values about humans' relationship to nature today are renegotiated and put into practice.

Hans Olsson has a PhD from Lund University and works as a religious scholar in the intersection of theology and social science (or African Studies). His primary focus has so far been on Tanzania, where he has investigated the political implications of inter-religious relations, both on an institutional level, and lately by focusing on the day-to-day interactions of Pentecostal Christians and Muslims.