18 February 2020
Congratulations to the new graduates of African Studies
MA programme
At a graduation event on February 7, the graduates from African Studies from the year 2019/20 were celebrated. Read the graduation speech by Amanda Hammar here.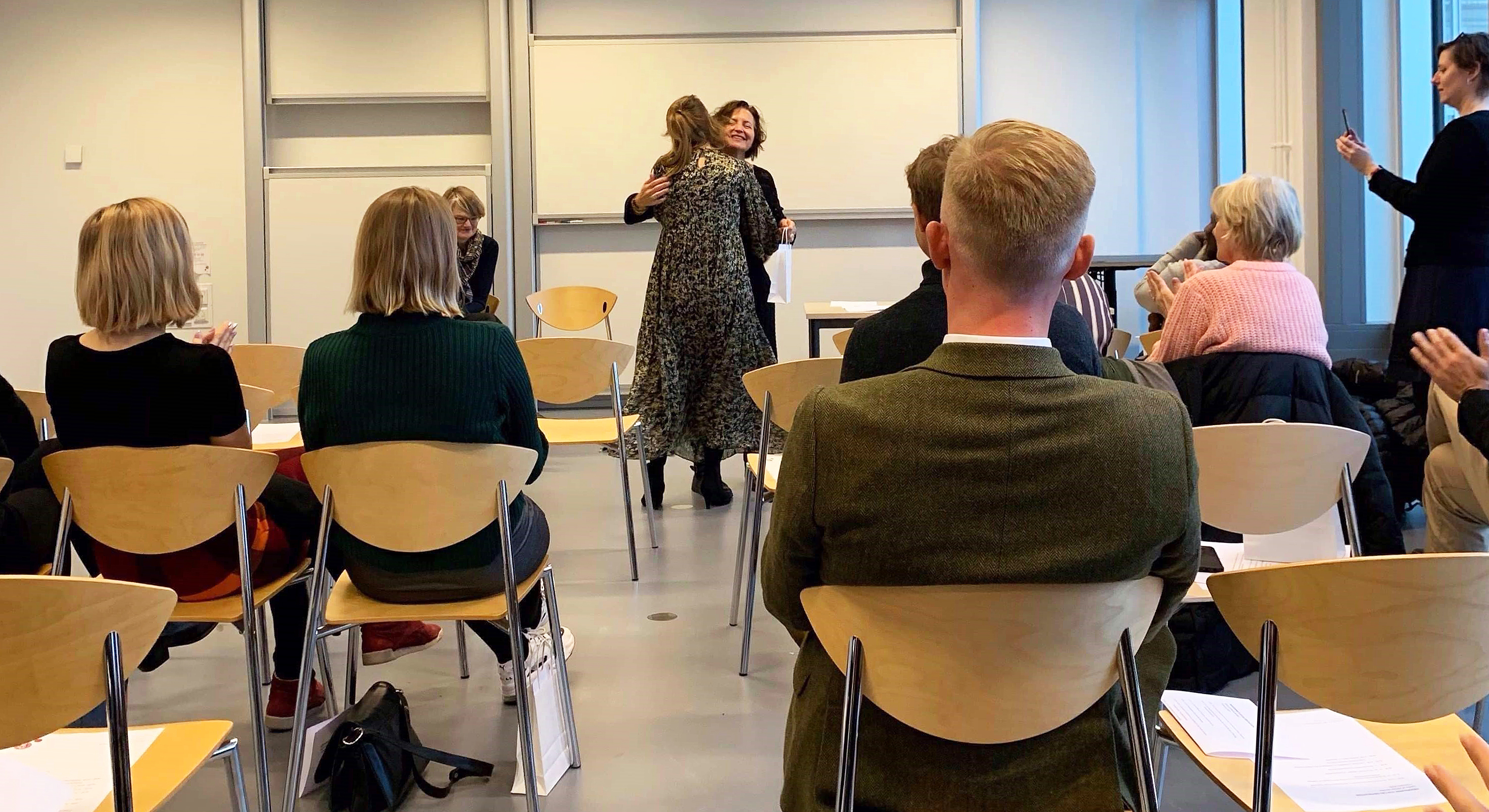 Warm hugs and proud friends and teachers filled the room when the MA Graduates from the last year, February 2019 – January 2020, were celebrated at the Centre of African Studies. More than 20 MA students graduated, but as many of the graduates are either living or working abroad, not all could attend the event physically.
Congratulations to all graduates from the staff at Centre of African Studies.  
You can read the graduation speech 2020 by Amanda Hammar, Head of Centre of African Studies, here:
"My warmest welcome to our new cohort of CAS MA graduates – those of you who could attend together with your family members and friends- as well as CAS alumni, current students, CAS staff, and the Dean of our Faculty, Kirsten Busch Nielsen.  I'd also like to acknowledge those CAS graduates from this past year who couldn't attend as either they're not based here or are presently travelling.
This is a great moment of achievement for all of our graduates, and I want to express my respect and sincere congratulations to you all.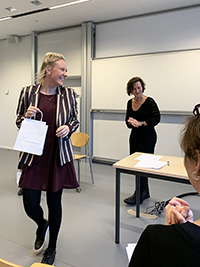 When I arrived at CAS just over ten years ago, coming then from a research institute in Sweden, the Nordic African Institute; and formerly having worked for many years in international development mainly in southern Africa, I confess that I was rather anxious about the teaching side of my new job here. It was a rather steep learning curve in the first year or two, finding out what kind of knowledge and what kind of education mattered within an African Studies framework.  Clearly, I had some ideas and convictions of my own, and there were other African Studies frameworks and experiences from elsewhere to draw upon.  But crucially, part of the learning process – and not just about African Studies – was from and with students themselves. 
For me, from day one here – and I say this sincerely – our students have been at the heart of what makes being at CAS so challenging and surprising, so moving and meaningful.  It starts before they/you arrive. Every year around April, when I read the new applications from students wishing to study at CAS, my curiosity is stirred. Everyone writes with their own unique story about why they're interested to study here, and some indicate what they imagine the journey will entail. The journey itself is seldom exactly as imagined, but together with fellow students, and with staff, for most at least it is something both unexpected and rewarding.
This mix is true at least for me, both in teaching classes to the larger group of students and supervising individual thesis projects.   Every year I have appreciated the gifts of engaging with such special human beings, and being part of your respective journeys unfolding on multiple levels, and I thank you all for this.  I thank you too, for the valuable contributions to Africanist knowledge that you've made through your thesis projects.  While we no longer automatically make your theses available in our Library as we once did, we've encouraged a number of you to consider publishing or co-publishing some parts of your work, if you're interested. As your supervisors, we'd be glad to support you in this.

The thesis is the grand finale of much hard work during the lifetime of your MA studies at CAS.  We all recognize what this takes, not only through bearing witness to you but also because as scholars ourselves, we've all been through something like this.  As Director of CAS, on behalf of all the staff here, I congratulate you very warmly on this wonderful achievement.

In addition, I want to reiterate what I've written in the brief letter included with your graduation gift.   That is, a hope that through your experiences, your connection with CAS will be sustained in some way, whether directly through attending future CAS events, or through the friendships and networks established during your time here as students, as well as through translating what you've learned at CAS into aspects of your future professional and personal lives. 
As part of the wider CAS alumni – or family, as I prefer to define this relationship with us – you're also automatically an ambassador for both CAS and African Studies.
As a student of CAS, you know well by now that I am a strong believer in (and promoter of) African Studies. This is not merely for itself, as a rich world of knowledge, discovery, debate and insight, valuable as this is. But also and especially because of the deeply needed critical perspectives it generates for thinking about and engaging with the complexities and diversity of Africa, on its own terms, and in its relationships with the world. Critical perspectives that challenge simplifications and stereotypes about Africa and Africans, and that in turn help other worlds to reflect critically about themselves.
I hope very much that this role will be something you embrace with pride and pleasure."
- Amanda Hammar, Head of Centre of African Studies.