22 October 2021
CAS Visiting Researcher: Amala Anyika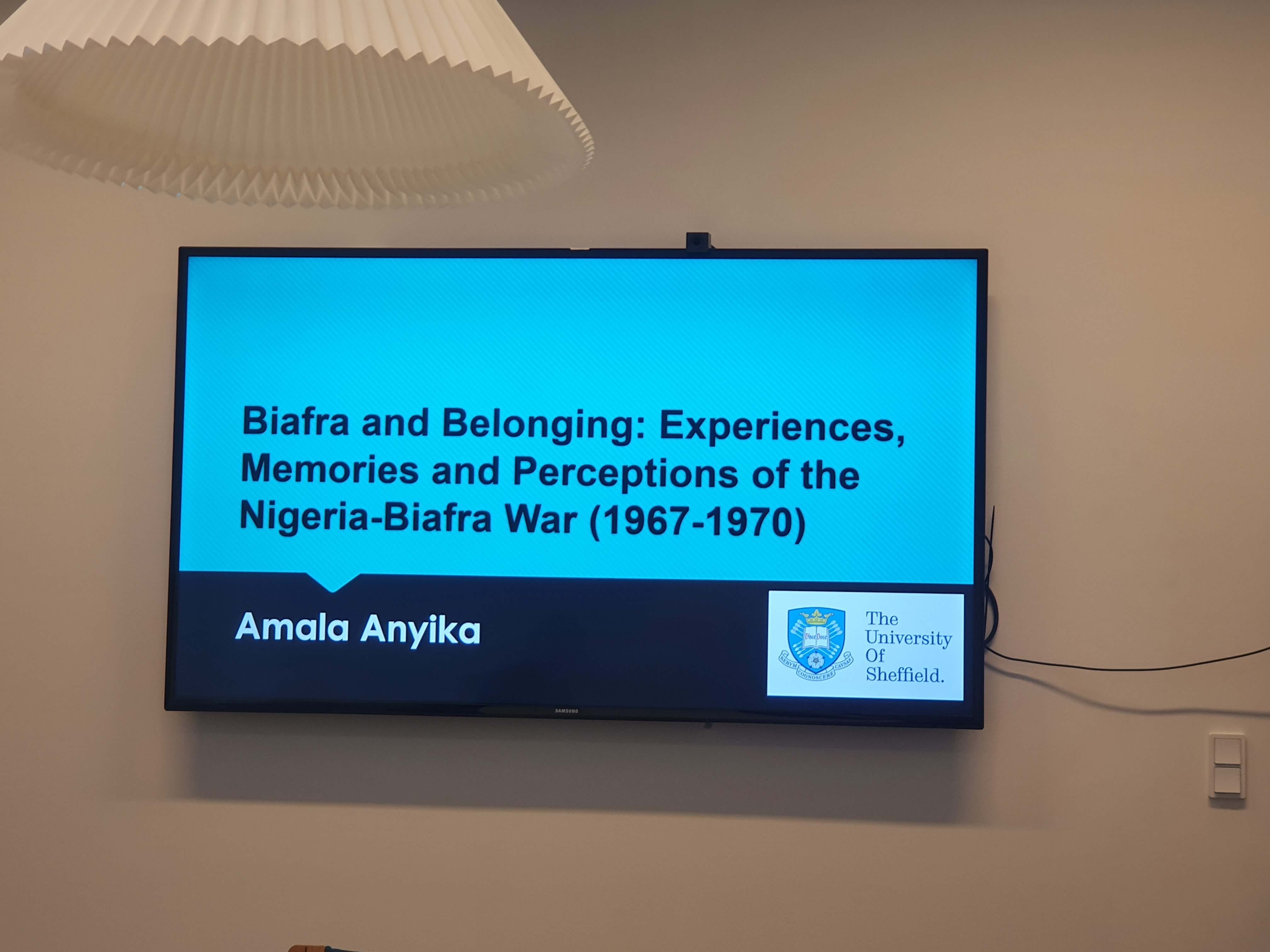 Amala Anyika, MA from the University of Sheffield, visited CAS for two weeks in October 2021 as part of a Global Opportunities Travel Bursary.
Originally, the aim of Amala's visit to CAS was to gather material and conduct research for her MA thesis. However, due to COVID-19, the purpose of her visit changed to focusing on sharing her MA thesis research and contributing to teaching.
Amala's recently concluded MA dissertation is entitled 'Biafra and Belonging: Experiences, Memories and Perceptions of the Nigeria-Biafra War'. Among other things, it draws empirically on a series of insightful interviews with different generations of Nigerians, to explore the role of silence and remembering related to the war in the shaping of identity, ethnicity and nationality. Amala presented part of her work during an internal research seminar at CAS. Additionally, she participated in a number of classes, during which, she explains, she was exposed to African Studies as a field more broadly. She notes that she especially enjoyed and benefitted from conversations and discussions about Morocco and Western Sahara, state-building and nation-building, and racialised structures and 'racializing systems' seen through an African Studies lens.
Amala describes her time at CAS as follows: "During my time in classes and outside classes, students and staff at CAS were friendly and I felt included and involved almost as soon as I got here. CAS and the South Campus of the University of Copenhagen were extremely welcoming, and it was a great atmosphere to be in. I really enjoyed my time as a Visiting Researcher at CAS, and overall it was an incredibly motivating and significant time, both academically and personally".
CAS is very pleased to have hosted Amala and thanks to her for sharing her very interesting research with us.