26 October 2021
Global Development Day: Calling all CAS students for activity ideas
GLOBAL DEVELOPMENT DAY Calling all students at CAS. Brand new student driven event addressing the global development agenda. Deadline for sending ideas for activities is November 14th.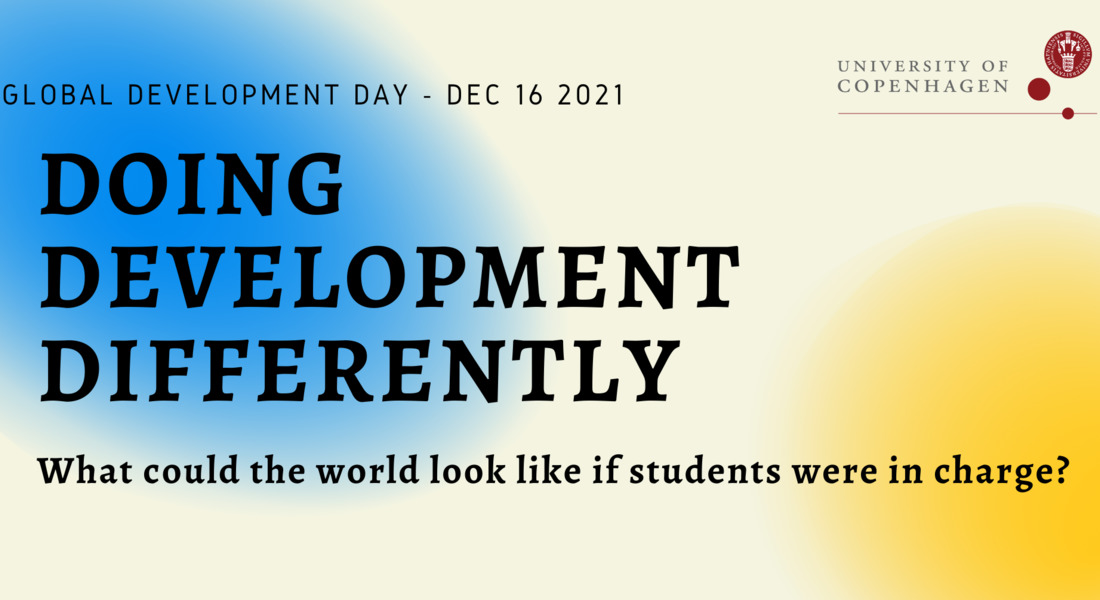 GLOBAL DEVELOPMENT DAY: Doing Development Differently
What could the world look like if students were in charge?
Global Development Network at UCPH is launching a brand-newstudent driven event - 'Global Development Day'. We aretherefore calling students from all disciplines to share theirvisions of a better development agenda for the coming decadeby submitting ideas for activities to take place at the event!
DATE: DECEMBER 16, 2021
DEADLINE TO SUBMIT ACTIVITY IDEAS: NOVEMBER 14, 2021
ALL ACCEPTED IDEAS WILL BE SPONSORED UP TO 10.000DKK
Activities can be workshops, seminars, talks, film screenings,art and photo exhibitions, political debates, job markets, foodstalls - revolving around the global challenges andopportunities of today ranging from climate change to fashion,food production to migration - and everything in between.
Only creativity sets the limits and all visions andexperiences are welcome!
IF YOU HAVE AN IDEA FOR AN ACTIVITY OR ANY QUESTIONS, SENDAN EMAIL WITH THE INFO BELOW TO DEVELOPMENT@ADM.KU.DK
A SHORT DESCRIPTION (200-300 WORDS) OF YOUR IDEA FOR AN ACTIVITY
AN ESTIMATED BUDGET OF UP TO 10.000 DKK
SPECIAL LOGISTICAL/MATERIAL REQUIREMENTS (IF APPLICABLE)