20 April 2021
A year in a pandemic - Stig Jensen writes three articles on the Corona-crisis in Africa
Associate professor at CAS, Stig Jensen, has written three articles on the COVID-19 pandemic and its implications and consequences on the African continent.
In the first article, Stig Jensen examines the ways in which the African continent has dealt with the pandemic, and focuses on the silver linings that in many ways does not mirror the predictions from the experts. Read the first article here.
The second article focuses on the financial implications of the COVID-19 pandemic, especially within countries with a large tourism sector and/or export of goods, and how the move of people from urban spaces to rural spaces affect the economy. Read the second article here.
In the third and final article, Stig Jensen examines how the pandemic has put African democracies under pressure, and how elections are affected by the current situation on the African continent. Read the third article here.
All three articles are in Danish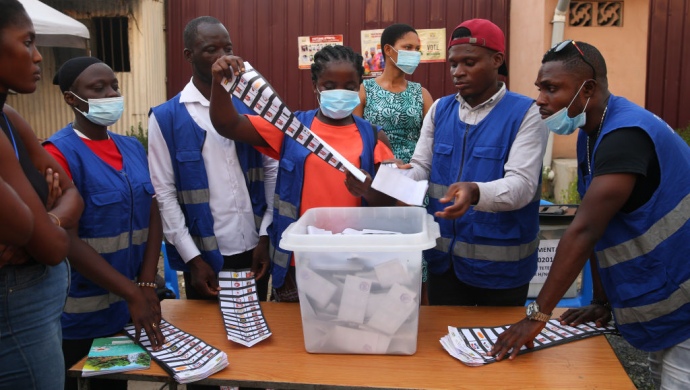 Election official have begun counting votes in a district in Accra, Ghana, in the December 7 2020 election. Photo: Christian Thompson / Anadolu Agency via Getty Images.