3 February 2022
Get to know Africa and us in Africa - a review of "På kanten af asfalten – Fra Kampala til Niamey og retur "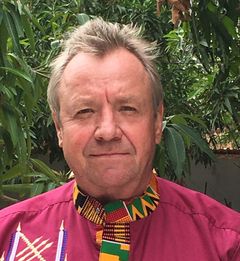 Associate Professor Stig Jensen has written a review in GlobalNyt about former CAS student Lars Zbinden Hansen's newly published book "På kanten af asfalten – Fra Kampala til Niamey og retur ". He provides six reasons for why one should embark on reading the book.


Lars has an incredible desire to tell stories that are infectious to the reader.
Having lived on the continent since 1992, there is much to tell. Stories from Uganda, South Africa, Morocco, Kenya and many more countries in West Africa and the Sahel region
Throughout the book, Lars is phenomenal at highlighting some of the key issues in connection with being posted in various African countries – including the power games of importance to both the elite, entrepreneurs, vulnerable groups, expatriates and others
Lars is good at telling and reflecting on the games within diplomacy, the world of aid and especially what can be described as the goodness industry.
We are showered with considerations on African leaderships, especially, but not exclusively, leaders of African nations. Lars describes how the colonial powers still play a key role in leadership in Africa
Last but not least, Lars is good at contributing with his own opinions, and that's liberating.
Read the review and about the book, in Danish, here