29 November 2022
Nai Lee Kalema, visiting researcher on the CERTIZEN project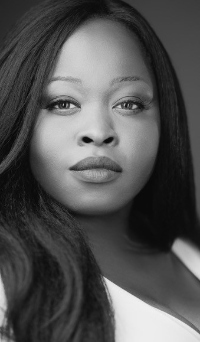 Nai Lee Kalema is a Visiting Researcher at the University of Copenhagen's Centre for African Studies (CAS) for the CERTIZENS project. Nai is a third-year PhD candidate in Innovation and Public Policy at the UCL (University College London) Institute for Innovation and Public Purpose (IIPP). She is supervised by Prof. Rainer Kattel (UCL IIPP Deputy Director and Professor of Innovation and Public Governance) and Assoc. Prof. Kate Roll (Associate Professor of Innovation, Development and Purpose).
Nai's researches how global governance influences public-sector digital transformations through digital identity systems. Nai explores the implications of their influence on digital-era governments, people's well-being, and societies . Specifically, she critically examines global digital identity for development (ID4D) initiatives (e.g., the World Bank ID4D initiative, the UN Sustainable Development Goal (SDG) 16.9, Legal Identity for All,  ID4Africa)  in two case settings: Kenya and Uganda.
While at CAS, Nai had an opportunity to engage with and learn from the CERTIZENS project team of researchers:
Professor Amanda Hammar, University of Copenhagen

Associate Professor Godfrey Asiimwe, Makerere University

Senior Research Fellow Kojo Opoku Aidoo, University of Ghana

Assistant Professor Toke Møldrup Wolff

Visiting Researcher Alena Thiel
She was able to present a CAS departmental seminar on her ongoing PhD research and receive thoughtful feedback and recommendations from academics across the department. Finally, she was glad to attend excellent class lectures from Associate Professor Stig Jensen and Dr. Abel Gwaindepi and enjoy great research chats with Hans Olsson.
Thanks to the entire CAS community, Nai had a fantastic and generative experience as a visiting researcher at the University of Copenhagen!
Topics