16 August 2022
Remembering former CAS student, Gavin David Shepherd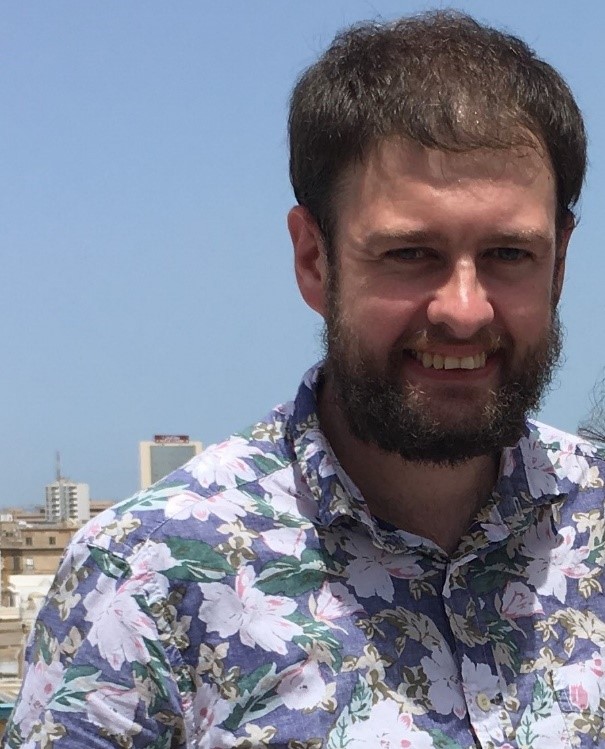 CAS has been greatly saddened by news of the recent tragic loss of our former MA graduate, Gavin 'Gavster' David Shepherd. Gavin suffered a fatal cardiac arrest on 19 July while hillwalking in Scotland with his sister Alison. Those staff and former students who knew him during his studies – and since – remember him with great fondness.  
Born in Edinburgh, Scotland, Gavin arrived at CAS after completing his bachelor studies at the University of Aberdeen.  At CAS, Gavin flourished academically, where he was both a personal and intellectual inspiration. His academic commitment and curious nature led him to undertake research in Namibia as part of his MA Thesis, entitled 'History is written by the victors: The creation of history in post-liberation Namibia, South Africa and Zimbabwe'.  After graduating at CAS, Gavin's subsequent professional life took him both to London and Thailand.  
Gavin touched all of our hearts and his teachers and friends at CAS will always remember with much affection his wit, kind spirit, contagious laughter, joy, brilliant dance moves and friendship. Those of us that knew and cared for Gavin 'Gavster', mourn his untimely passing. We shall all miss him, and send our heartfelt condolences to his mother Anne and his sisters Alison and Janet.  
Topics