21 March 2023
Universal connectivity by 2030, will Africa ever get there?
Reflections
Gifty Cobbinah, one of CERTIZENS' MPhil researchers, reflects on an online report- 'Digital 2023: Global Overview Report'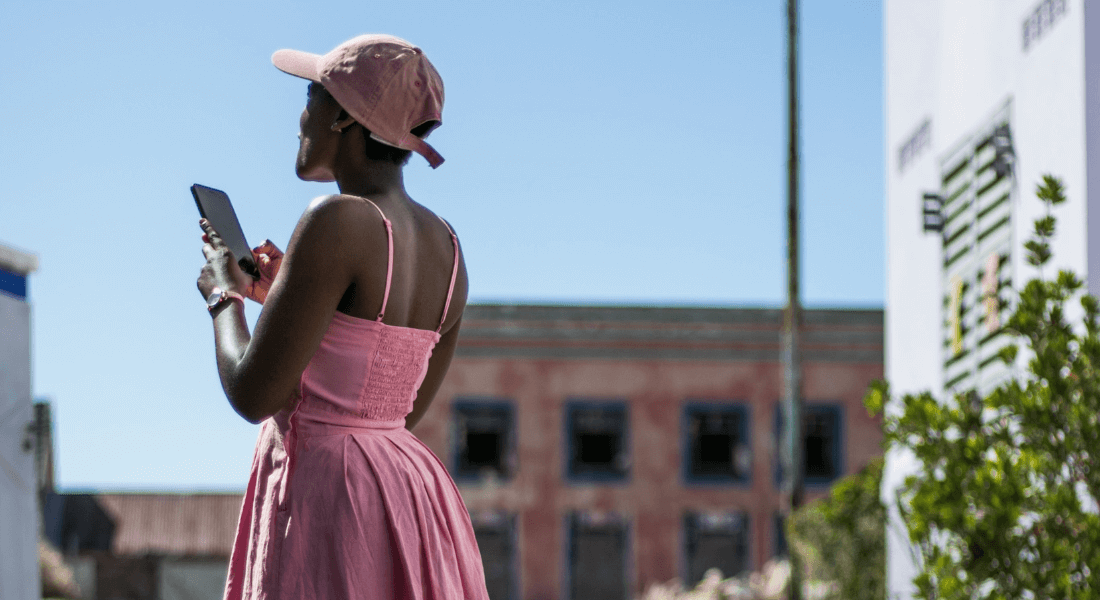 Gifty Cobbinah, one of CERTIZENS' MPhil researchers, reflects on an online report- 'Digital 2023: Global Overview Report' – recently published online by Kepios, a strategy consultancy addressing people's evolving digital behaviour.

In a world where digitalization is taking over many bureaucratic, commercial and social spaces, there are still countries which are lagging behind. The World Bank's ID4D initiative, which is supposed to be an inclusive programme supporting states to use ID systems to harness technology for development, has become an illusion for some African countries.
Simon Kemp, chief analyst and CEO of Kepios and author of the report, breaks down the use of various digital systems like mobile phones, the internet, social media and so on. In his report he analyses the use of these systems by the world's eight billion people.
My focus here is on the report's analysis of the use of mobile phones, as it falls in line with my research on women head porters in Accra (women who carry goods for others on their heads), as I shall explain below.
Out of the world's 8 billion, as of early 2023 an estimated 5.44 billion people – which accounts for 68% – use mobile phones. This means that an estimated 32% of the world's population are without mobile phones, although this percentage is very unevenly distributed.
Despite the overall increase in the usage of mobile phones worldwide, among head porters in Ghana it is still a great challenge to get access to a mobile phone because they fall within the low-income bracket. Some of these young women have little enough with which to feed themselves, let alone talk of owning a mobile device. And yet as migrant workers with obligations to families mostly in the north of the country, communication is an essential part of their livelihood. Staying in touch tends to build a social capital base with family and friends back home. This creates a social safety net for these porters in their hometowns. It also helps establish family bond with porters who left their husbands and children back home in search of greener pastures.
In the area of certification, a few of these young women who have mobile phones do not have access to Ghana cards which are used in registering a SIM card.  Mobile phones connect individuals, information and services. These devices also have the potential to facilitate the delivery of financial, health and educational services. Furthermore, research has also proven that access to mobile devices helps reduces communication cost. As migrant workers who mostly come to Accra in search of greener pastures, remittances become a great way to improve the lives of their relatives back home.
It therefore becomes a problem if these young women do not have access to this basic digital necessity which has rather become a luxury for them.
In examining the global policy promoting strategies and technologies for identification and certification, internet connectivity and access to mobile phones are key to ensuring the development of individuals and countries.
In brief, questions still remain: how inclusive are the new and widely promoted policies on digitalisation, and to what extent can African countries in general meet the SDG goal 9.c of universal connectivity by 2030?
Topics