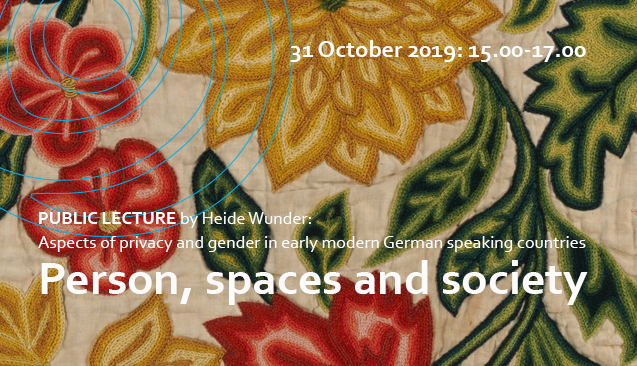 Prof. Heide Wunder will give a public lecture at PRIVACY


In my paper I want to explore the emergence of modern "privacy"/"Privatheit" as a new concept of personal rights during the early modern period.

I shall inspect the evidence of printed sources such as funeral sermons, autobiographies and novels, which test both to the spatial as well as to the gendered aspects of privacy.

In this attempt it is essential to analyse the linguistic evidence in Latin and German, because their terminologies present different semantic fields. The way they are interrelated helps to explain the change of the public-private divide beginning in the age of enlightenment and as part of overall social change.

The lecture is open to all. No registration is required.