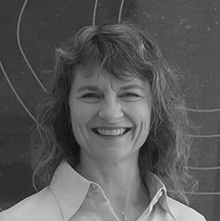 Director of PRIVACY, Professor of Church History, University of Copenhagen, DK.
My research focuses on religious dimensions of the dynamic between withdrawal from the world and engagement with the world. I have worked extensively on medieval and Early Modern monasticism as well as on the interaction between monastic and lay devotion in Early Modern France.


Maj Riis Poulsen
Head of Administration
Maj works in close collaboration with the Centre Director to ensure efficient planning and execution of the center's strategic projects. Maj's work includes communication with relevant stakeholders, funding organizations and public bodies. She is responsible for maintaining an overview of all activities at the centre, for example finances, recruitments, visitors, collaborations, applications and research reports.

Email: mrp@teol.ku.dk
Room 5C.0.26

Thea Kjærulff Torp

Professor of Spatial Design, The School of Architecture, Royal Danish Academy of Fine Arts, Schools of Architecture, Design and Conservations (KADK), Copenhagen, DK.
My field of research lies within History of Architecture and Interior. The Masters Programme Spatial Design at Institute of Architecture and Design has ca. 60 international students of architecture and design and a focus on spatial design from among others, a historical, anthropological and tectonic/material-based point of view.

Herzog August Bibliothek, Wolfenbüttel, DE (retired)
My research focuses on courtly education as well as dynastic women and their libraries in the 17th century. I also study aristocratic collecting and Early Modern funerary publications.

Reader in History of Political Thought, University of Cambridge, UK.
I am a specialist in the history of political thought from the late middle ages to the mid-seventeenth century. My research includes the scholastic, humanist and Protestant natural law traditions, political Aristotelianism, and early-modern understandings of international law.



Senior Lecturer in History of Ideas & Sciences, University of Lund, SE.

My research focuses on marriage and family in medieval and Early Modern legal, religious and political thought. I have analysed areas of conflict and tension between individual and society, private and public, and their historical evolvement.

Email: Charlotte.Christensen@kultur.lu.se
Room: 5C.0.09

Professor of Legal History, Université Paris II Panthéon-Assas, FR.
My research focuses on Roman Law.

Professor of History and Theory of Architecture, ETH, Zurich, CH.
My research focuses on the history of architectural theory from the Early Modern period up to the present. I am particularly interested in how architecture is conceived as a medium, and how this conception informs the legitimation of architecture as a cultural practice.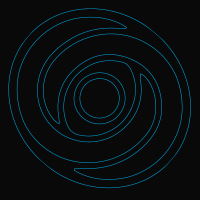 Professor of Legal History, Faculty of Law, University of Copenhagen, DK.
My research focuses on comparative aspects of Nordic law and legal practice in the medieval and Early Modern Age. My research has led to new insights regarding penal laws, kinship, the construction of family and the interaction with religious norms and learned law.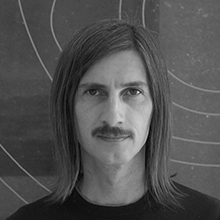 PhD Fellow

M.Arch., Università Iuav di Venezia
My research focuses on the relationship between power and architecture in the Early Modern Period. I am focusing on the architectural apparatuses deployed in Versailles, which defined the court and a new idea of privacy within the Louis XIV's kingdom between the 1682 and 1715. My research will consider a wide range of archival sources and will produce an autonomous body of design investigations based on the drawing tool.
Postdoctoral Researcher


PhD in Religious studies, University of Groningen.
My research lies within religious history and the history of education and networks. I am focusing on the religious element of privacy during the early modern period, and especially on different religious groups within PRIVACY's case studies. For my research, my sources will be books, correspondences and sermons as well as diaries.
PhD Fellow

Cand.Mag. UCPH. MPhil in Medieval and Renaissance English Literature, University of Cambridge.
My research focuses on the idea of silence as both a private inward space and a possible public threat. In my research, I explore the paradoxical notions of privacy in the acts of speech and non-speech, mapping the development of notions of privacy during the reign of Elizabeth I (1558-1603).
Email: ahh@teol.ku.dk
Room: 5C.0.19
Postdoctural Researcher
Cand.mag. (History), UCPH. Ph.D. in History, UCPH.
My research interests lie within the field of social history in Early Modern Northern Europe. My previous research has been focusing on Print Culture and Censorship in 18th Century Denmark-Norway. At PRIVACY, I will be especially interested in studying the private and the public as function divided spheres.
Email: jesper.jakobsen@jur.ku.dk
Room: 5C.0.08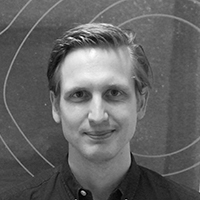 Søren Frank Jensen
Scientific Assistant
Cand.Teol, UCPH

My studies have centered on early Christianity, and I am especially interested in biblical hermeneutics and the dynamics between text, reader and interpretation. At the Centre for Privacy Studies, I will assist with editorial work on forthcoming publications and in reading sources in Latin.

Email: sfj@teol.ku.dk
Room: 5C.0.19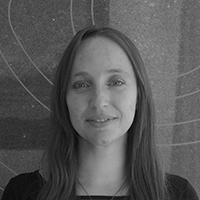 Postdoctural Researcher
BA in History at Universidade Federal de Santa Maria; MA in Religious Studies Universität Erfurt; PhD in Early Modern History at Freie Universität Berlin/University of Kent
My research focuses on popular knowledge and attempts to control it in the Early Modern period. I will look into how popular healing knowledge survived in the private sphere despite the efforts to suppress these practices, paying particular attention to the relationship between popular healing and "official" medical knowledge, witch trials, and the legal framing of healing practices.
Email: nkk@teol.ku.dk
Room: 5C.0.10
Postdoctoral Researcher

Mag.art., UCPH. PhD in Legal Science, UCPH.
My research focuses on how the contrast between private and public manifests itself in legislation and case law.

Email: pernille.ulla.knudsen@jur.ku.dk
Room: 5C.0.20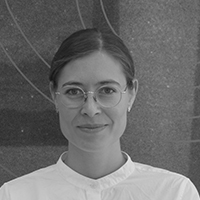 Assistant Professor
Architecture history and theory - with a focus on interiors, (digital) archives and spatial imaginaries - form the core of my research. I also teach at the Master's program Spatial Design at the Institute of Architecture and Design (KADK), which engages with history, anthropology, tectonics and materiality as research and design tools.
Email: npk@teol.ku.dk
Room: 5C. 0.21
Postdoctoral Researcher
PhD in History, University of York.
I specialize in the history of monarchy and court culture, with emphasis on the performativity of gender, the development of political culture and crafting spectacles within the sixteenth and seventeenth centuries. My research focuses on the private and public nature of the European courts, primarily through spectacles and royal progresses (itinerant monarchies). I am particularly interested in the idea of political privacy, how that affected royal/electoral authority, and influenced European political culture, as well as foreign relations. I will also be assisting with the development of digital humanities outputs at the Centre for Privacy Studies.
Email: dmn@teol.ku.dk
Room: 5C-0-09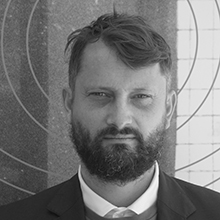 Postdoctoral Researcher

Cand.teol., UCPH. PhD in Church History, UCPH.Visiting Scholar, Institute for Medieval and Early Modern Studies, University of Durham. Visiting Scholar, Centre Roland Mousnier, Sorbonne IV, Paris. Postdoc, Faculty of Theology, UCPH.

My research centres on the paradoxes of religious withdrawal from the world. I have worked extensively on lay devotion in Early Modern Europe and take specific interest in its material underpinnings.

Email: lan@teol.ku.dk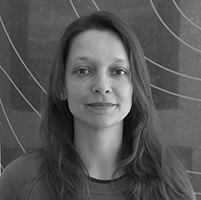 Postdoctoral Researcher

BFA in Theatre and Francophone Literature. MA in Performing Arts Studies. PhD in Early Modern Women's History, University of Kent and Freie Universität Berlin.

My research at PRIVACY focuses on how women's ability to work (or their access to other modes of subsistence) might have been influenced by attempts to control their fertility. I focus, in particular, on historical sources that document unwanted pregnancies, attempts at avoiding pregnancies, and pregnancy termination. I am especially interested in the experiences of women of lower social status, and their interaction with their families, communities, and authorities. My research is informed by an intersectional feminist analysis of my historical material.
Email: nsp@teol.ku.dk
Room: 5C.0.16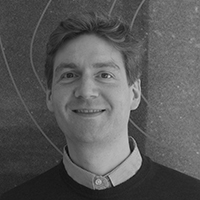 Postdoctoral Researcher
PhD in history, EUI. Cand.scient.pol., UCPH. LLB, LLM, Panthéon-Sorbonne University.
My research lies within the field of the intellectual history of law. My project focuses on natural law and its connection to natural philosophy in the Early Modern period. Within this framework, I analyse the varying delimitations between the public and the private in legal and political theory.
Email: Frank.Ejby.Poulsen@jur.ku.dk
Room: 5C.0.16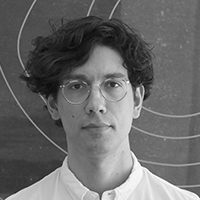 Bastian Vaucanson

PhD Fellow
Cand.theol., UCPH

My research focuses on notions – and absence – of privacy in the city of Versailles during the last third of the reign of Louis XIV (1682-1715). I examine how the devotional ideal of interiority plays out in François de Salignac de La Mothe-Fénelon's (1651-1715) tutoring of Le petit dauphin, Louis de France, duc de Bourgogne (1682-1712) in the years 1689-99.

Email: bva@teol.ku.dk
Room: 5C.0.19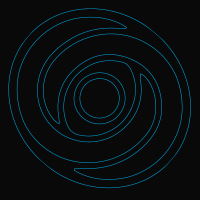 Florian Wöller
Associate Professor at The Section of Church History, The Faculty of Theology, University of Copenhagen.
My research concerns two areas in the first 1500 years of Church History: On one hand, I work on theology as a scientific discipline in the then newly founded universities of the late Middle Ages. On the othee hand, I investigate street processions through late-antique cities, emphasizing their performative qualities. A central of my research agenda focuses on conflicts between private and public forms of religion in street processions.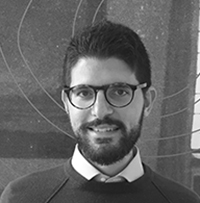 Niccolo Valmori
Postdoctoral Research Associate at King's College, French Department.
I am working on the AHRC funded project "Radical Translations: the Transfer of Revolutionary Culture between Britain, France and Italy (1789-1815)". My focus is on the cultural transfer between France and Italy (in both directions) during the revolutionary period.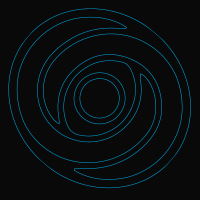 Kristian Mejrup
Postdoctoral Researcher, Guest Researcher at PRIVACY
Cand.theol., UCPH. PhD in Church History, UCPH.
I am currently working on two essays. One is on the Royal Orphanage on Nytorv, Copenhagen (1727–1795) and the official documents that staged the king as supporter and amplifier of private devotion and charity. The orphanage was influenced by German Pietism and promulgated a strange blend of religious devotion, education, and modern enlightened standards. The other essay I am writing concerns the Danish reception of a book on decorum that stemmed from Pietist Halle. It was translated into Danish and Latin in the mid 18th century. It is my hypothesis that this book's attempt to formulate a middle position for religious devotion and civility had the – perhaps unintended – consequence of secularizing religious concept by translating or displacing them.