SEMINAR: Locating the Private in the Roman and Early Christian Worlds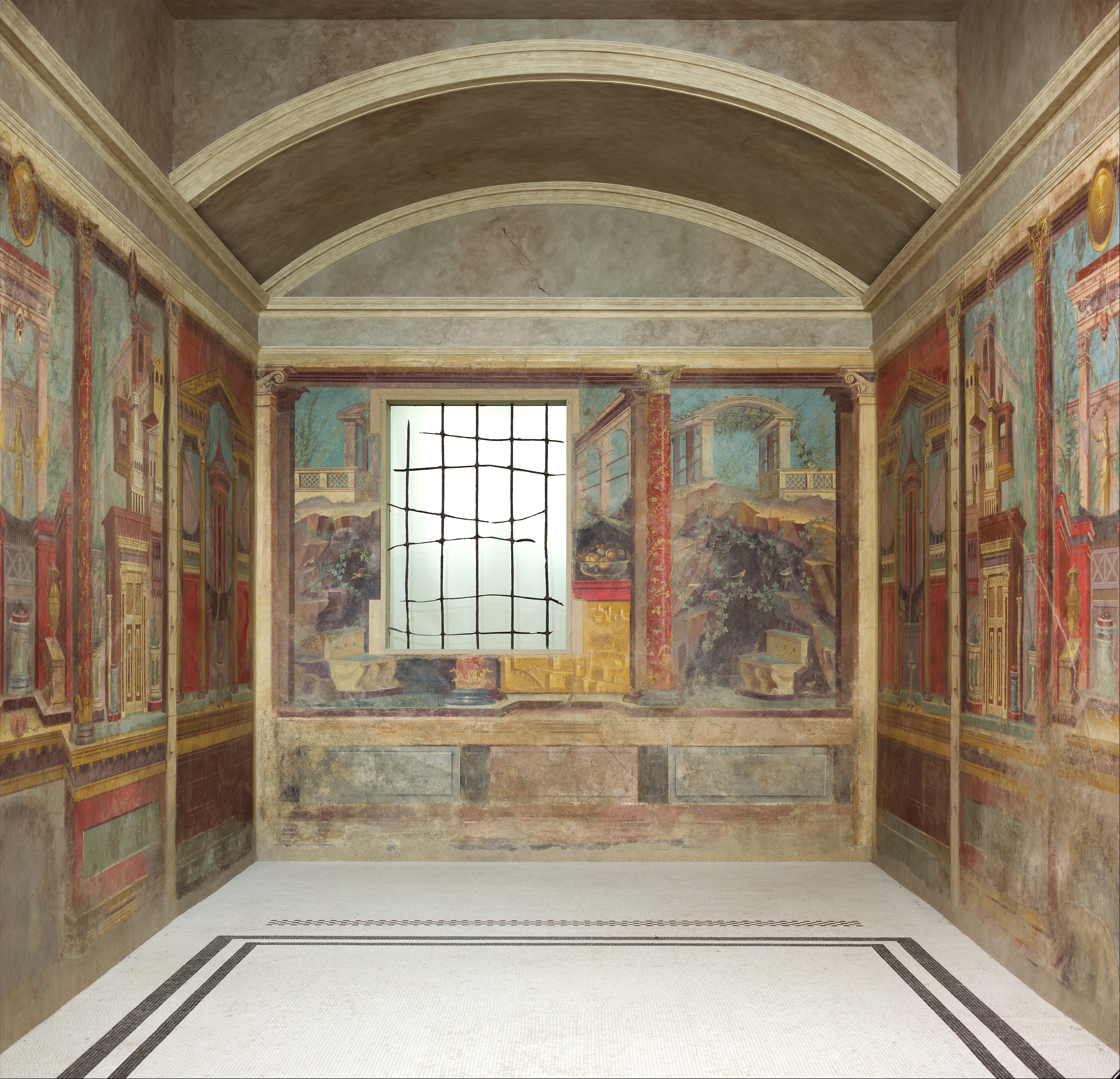 PROGRAMME
13.00-13.10: Welcome 
Session 1: The Private in the Roman World (lecture)
13.10-14.10: Andrew Riggsby, Lucy Shoe Meritt Professor and Graduate Adviser in Classics, Professor of Art History ved University of Texas at Austin.
Locating the Private in the Roman World  and discussion
14.10-14.30: Break
Session 2: The Private in Early Christianity (papers)
14.30-15.00: Ulla Tervahauta, Gendered space in the Protevangelium of James and discussion
15.00-15.30: Florian Wöller, From Rooftop to Chamber: Prayer in Jerome's Rendering of the Book of Judith and discussion
15.30-16.00: Mette Birkedal Bruun, Locating the Cubiculum: Early Christian musings on the Place of Prayer and discussion
16.00-17.00: Reception


SESSION 1: THE PRIVATE IN THE ROMAN WORLD
Andrew Riggsby, Locating the Private in the Roman World
Despite their common use of explicit terms for "private" (and "public"), the ancient Romans did little to theorize those categories.  This paper aims to (1) supply such a theoretical account and (2) point out ways in which the "private" is used as a tool of social control. The paper attends especially to gendered aspects of this control.  Examples will be drawn from the realms of domestic space and of financial regulation.
SESSION 2: THE PRIVATE IN EARLY CHRISTIANITY
Ulla Tervahauta, Gendered space in the Protevangelium of James
The Protevangelium of James, a second-century writing that largely but not solely focuses on virgin Mary can be said to have gender and sanctity as one of its key themes. This paper first suggests that the narrative is constructed around three couples, Joachim-Anna, Mary-Joseph, and Zachariah-Elizabeth. A survey is then made of the role of space in the narrative, with focus on the domestic and private spaces. Special attention is given to little Mary's room and its sanctuary as a location of purity and sanctity.
Florian Wöller, From Rooftop to Chamber: Prayer in Jerome's Rendering of the Book of Judith
The biblical (deuterocanonical) book of Judith seldom failed to attract its readers' fantasy, not least because it transmits the story of a wildly courageous widow who saved Israel from the Assyrians by killing the Assyrian general Holofernes. According to the oldest biblical texts, we encounter Judith first in prayer, visible to all, on the roof of her house. In Jerome's Latin rendering (4th c. AD), however, Judith prays in a cubiculum. In my paper I will investigate Jerome's move of Judith's place of prayer, contextualizing it with further late antique notions of cubiculum prayer, and eventually suggesting a reading of Judith's cubiculum as a private-public place of prayer.
Mette Birkedal Bruun, Locating the Cubiculum: Early Christian musings on the Place of Prayer
The Gospel of Matthew presents Jesus introducing the Lord's Prayer with an injunction to enter into the chamber and close the door so as to pray in secret (Mt 6.6). For early Christian authors, this command elicited a series of questions: How to reconcile the entry into the chamber with the command to pray everywhere (cf 1 Tim 2)? Where and what is this chamber – not to mention its door? How are praying persons to comport themselves in the chamber under God's watchful eye? In this paper, I shall discuss third- and fourth-century expositions of Mt 6.6 and ponder their place in privacy studies.