27 March 2018
New Postdoc employee: Pernille Ulla Knudsen
Pernille Ulla Knudsen is employed as Postdoc at Centre for Privacy Studies, starting 1 April 2018.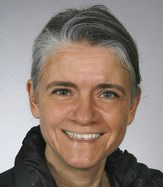 Pernille's research field is legal history and at PRIVACY she will above all investigate how the opposition between private and public manifests itself in legislation and case law.
Pernille is mag.art. in history and holds a PhD in legal science and has worked interdisciplinarily in the following areas: Legal science, social history, administration history, criminology, university history, naval history. Pernille has previously worked at the National Archives and in the Central Administration.
We are looking forward to working with Pernille at Centre for Privacy Studies.