17 March 2018
Mette Birkedal Bruun receives Tagea Brandt Rejselegat
This year the Tagea Brandt Rejselegat is awarded to the poet Naja Marie Aidt and professor of Church History, director of Centre for Privacy Studies Mette Birkedal Bruun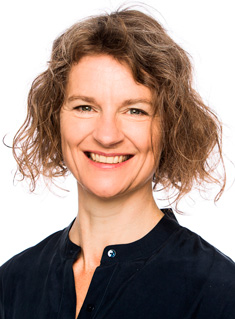 The Tagea Brandt Rejselegat (75,000 Dkr) is a Danish award given to women who have made a significant contribution in science, literature or art.
The grant, which is awarded without application, was created and endowed by Danish industrialist Vilhelm Brandt in 1905 in honor of his wife, Tagea Brandt (1847-82), and it is awarded annually on her birthday 17 March.
Among previous recipients are the historian Anna Hude (1927), painters Agnes Slott-Møller (1928) and Franciska Clausen (1966) and Maja Lisa Engelhardt (1998), seismologist Inge Lehmann (1938), authors Karen Blixen (1939), Tove Ditlevsen (1953) and Pia Tafdrup (1989), anthropologist Kirsten Haastrup (1992), art historian Bente Scavenius (2017) as well as actresses Bodil Kjer (1952) and Ghita Nørby (1974).
With the price follows 75.000 Danish kroner.