17 November 2022
Centre Director Mette Birkedal Bruun as Keynote Speaker at the IAPP Europe Data Protection Congress 2022
On Wednesday November 16 2022, centre director Mette Birkedal Bruun gave a keynote lecture at the International Association of Privacy Professional (IAPP) Europe Data Protection Congress 2022 in Brussels. Around 2000 people were gathered in Brussels for the congress, which included both training, workshops, and a conference. The congress is a place for delegates to gain insights into privacy, share practices and strategies, and create networks with privacy peers.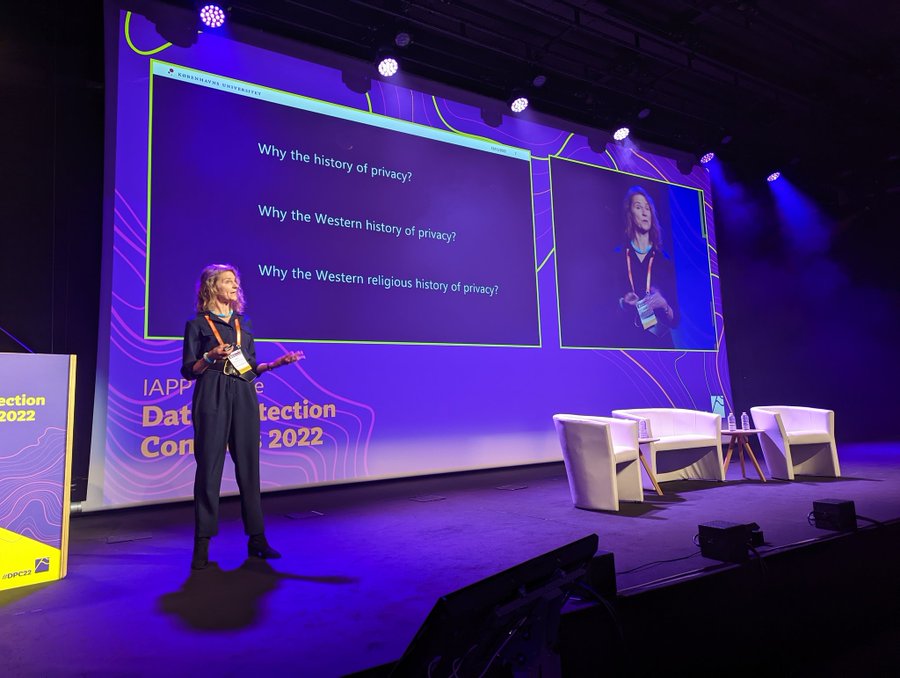 Among others the keynote speakers counted the Irish Data Protection Commissioner, Helen Dixon, Head of Data Protection and Sybersecurity at FIFA, Jorge Oliveira e Carmo, and author of "Deepfakes: The Coming Infopocalypse", Nina Schick. With her keynote lecture, Mette Birkedal Bruun added a historical perspective to contemporary discussion of privacy. 
The congress gathered  experts on regional and international data privacy, and topics discussed included policy and governance, ePrivacy implementation, artificial intelligence, GDPR enforcement, mergers and acquisitions, and privacy in technology. At Centre for Privacy Studies we are delighted to have the research based historical perspectives on privacy included in these important discussions on privacy and data protection.
Topics