Library at The Faculty of Theology
The library is a part of Copenhagen University Library. It provides researchers and students with access to books, journals and databases - in print and electronically - as well as reading facilities. The library also offers researcher support and personal guidance, especially in relation to thesis writing.
It is not possible to bring borrowed books out of the library, but employees and students have 24 hour access to the library and its facilities with a valid ID-card. Visitors can contact us via email bs@teol.ku.dk or by phone 35 32 64 90. The librarians are usually found in the library office by Markedpladsen during the day. Call ahead of time, so you won't go in vain.
The faculty library also encompasses the library at Center of African Studies.
Søren Kierkegaard Research Centre (SKRC) has its own library, placed in the Department for Systematic Theology.
Library staff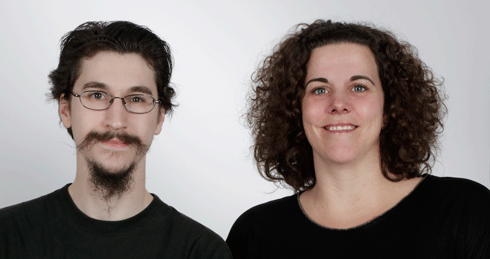 We can assist with literature search in connection with paper and thesis writing. Drop by when we are in the office or send us an email at bs@teol.ku.dk.
Book suggestions
Book suggestions from students are always welcome. Write to bs@teol.ku.dk or deliver it on person at the library office on Markedspladsen.
Contact
Email: bs@teol.ku.dk
Phone: 35326490
Opening hours:
There is 24 hour access with a valid ID-card. Visitors should contact us first by email or phone.